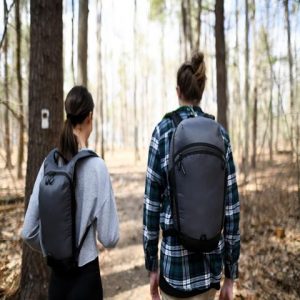 We get a lot of questions about the material of our bags. What material is better? Cotton vs polyester is always a big question, and our answer is they're both great! Cotton vs polyester shouldn't be a battle between the two, but a showcase of all the great things these materials have to offer!
Cotton and polyester are two of our most popular materials, and for good reason. Both materials are sturdy and reliable, while also being versatile enough to fit any project or event you might have come up! Let's talk about the differences in cotton vs polyester, and why you might choose one over the other.
Cotton is a natural material that is used in everything from clothing to bags! It is soft to the touch and the natural color of cotton is stylish and fun! You can also color cotton to make it compliment your logo or design perfectly!
If you're interested in a cotton bag, one of our favorites is our Cotton Grocery Bag with Bottle Holders. This bag is perfect for grocery shopping since it has 4 sewn-in bottle holders! These bottle holders are great for keeping structure in your bag and making sure nothing gets knocked or crushed.
Polyester is a synthetic material that is often used because of its great features! It is abrasion resistant and wrinkle resistant which makes it a great material for all sorts of bags. Polyester is a very popular material that you can find in many things.
One of our favorite polyester bags is our Slim Outdoor Backpack! This bag is new on our site, and we can't get over how much we love it. This is a perfect outdoor backpack since it's lightweight but can hold a lot. It features a latching point at the base to attach additional gear, as well as an interior mesh zippered pocket that has a compass right on the zipper pull! You can also add a 2L hydration reservoir that will fit perfectly inside this bag!
Cotton vs polyester is always a big question to ask. Depending on what your project needs cotton or polyester could be a perfect match for you!