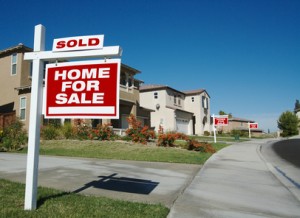 OK, realtors. We know it's been a crazy few years for you all out there! Houses are still flying off the market, and buyers are still on the lookout. It's been extremely busy, and as a result it's become more important than ever to stand out as a real estate agent! Which brings us to the point: realtor closing gifts.
We know that your clients aren't making 30-year loan commitments just for the closing swag, but that doesn't mean you can't dazzle them when their hands are aching from signing, and signing, and signing. Ending the buying and selling process with a thoughtful closing gift ensures that your clients will recommend you to all their friends and family! Word of mouth is a powerful marketing tool in the world of real estate. Ensure you're taking advantage of that with quality closing gifts!
Our realtor clients have spoken, and here are our top 5 realtor closing gift bags:
1. PET Folding Carry All. This bag's a favorite amongst many different industry groups! It's made from recycled materials, is compact, and comes in 8 lovely hues!
2. Standard Grocery Bag. The name says it all! This workhorse's popularity is due to its low price point and super usefulness!
3. Small Boutique Tote. This trapezoid tote is perfect for a small appreciation gift, and is sure to be reused for lunches, toys, and other things!
4. Raw Cotton Roll Up Market Tote. A high-quality cotton bag that's foldable and roomy? Yes, please! This tote's high-perceived value makes it a favorite amongst our real estate clients!
5. Divided Recycled Canvas Gift Bag. This bag does double duty, as the inside features elastic holders for wine bottles, with enough room for another gift—wine glasses, perhaps?? (Psst…we can help you with those too!)
Custom bags not your thing? That's ok! You can check out the top water bottles used as closing gifts here. There are also lots more great ideas on Bulletin Basics! We hope this provides you with some ideas for the spring season as it's fast approaching! Customized bags with your logo are the perfect closing gift in our opinion. Get started on your design today!