Bulletin Bag [.com] offers a hand-picked selection of custom reusable bags featuring a variety of colors, designs, and material choices for your unique brand identity. Our custom reusable bags are sold in bulk at price points to fit any budget. Bulletin Bag [.com] custom reusable bags comply with all CPSC and CPSIA guidelines for safety. Click for more information on custom reusable bag product safety.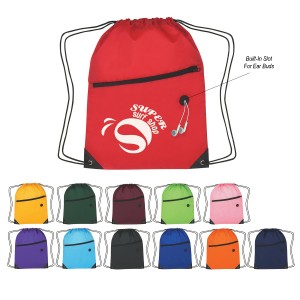 Drawstring backpacks have been around for more than 20 years, believe it or not. They're a promotional products staple, a classic that will never go out of style.
There are countless ways to incorporate drawstring backpack promotions into your marketing mix—no matter what your organization represents. The imprint area on these bags is large, making it the perfect canvas for all sorts of artwork! Here are five ways to create a buzz and jumpstart your next promotion with drawstring backpacks: Continue reading

Custom tote bags—USA made or otherwise—are an excellent way to take your organization's branding or messaging to the next level. Some of our tote bags are USA made, but many are not. Whether your project dictates locally sourced bags, if you're looking into reducing your carbon footprint, or if you just want to support American workers, USA made bags are a viable option for quality tote bags.
As you start the planning process for your custom tote bags, USA made bags can have some quirks that make them unlike our others. Here are five things to keep in mind as your project unfolds: Continue reading