We get a lot of questions regarding the printing capabilities of our bags. You may be wondering if you need a bag that allows for full bleed printing or not, or maybe you're wondering what full bleed even is! We're going to break it down for you to help you figure out what printing capabilities are right for you, depending on your project design, and what specific bag is right to bring your unique vision to life!
So, what does full bleed mean? Full bleed printing, also referred to as seam-to-seam printing, means that your artwork can be printed on the entire side of the bag; from top to bottom and side to side. Depending on the bag, full bleed can include one side, both sides, or even the bottom and gussets in one color, multiple spot colors, or full color. This means there is no border or frame around the image or design—it "bleeds" off the edges of the bag material.
Our full bleed bag options come in many different materials: cotton, polyester, ripstop nylon, and laminated materials. There are some limitations to some of the materials, but we can help you navigate those to make sure you choose the best custom bag material for your full bleed design.
You may want full bleed printing when your artwork is a step and repeat pattern, or a design that carries throughout a larger canvas. You also may want full bleed if you simply want a logo to appear larger than it could on a bag with a set imprint area.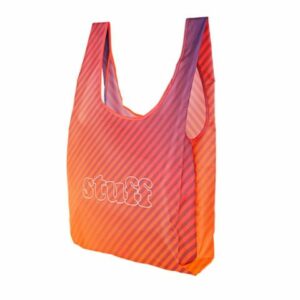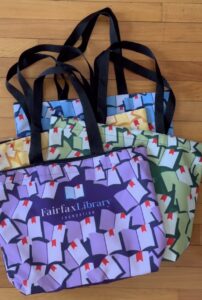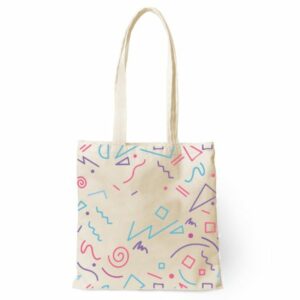 The alternative to full bleed printing is no bleed printing, or simply put, printing within a set imprint area. That means your design can only be printed within a set imprint boundary, which is dependent on the bag and the factory's machine limitations. This option also offers the ability to print in one color, multiple spot colors, or full color.
As you can see in this photo, the bag on the left shows what a full bleed printed bag would look like, and the right shows the same design within a standard imprint area.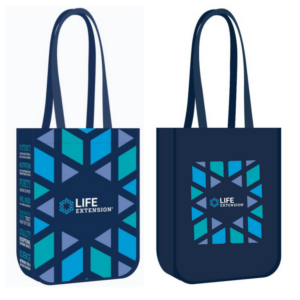 Deciding whether you want your custom reusable bag to be printed in full bleed or not is completely up to you, though your artwork design may dictate the best option. Our team is here to help answer any questions you have, create mockups of your artwork, provide bag templates, and anything else you may need in the process. We have decades of experience helping clients create beautiful, unique custom bags for their audience, and we're happy to share that expertise with you.