When purchasing  printed bags, imprint options can be confusing. There really is not a single best imprint method for custom reusable bags. It depends on your artwork, your brand, and your budget!
We offer four main imprint types for our reusable bags: screen printing, full color, dye sublimation, and gravure. Below is a breakdown of each type of imprint.
Screen Printing:
Screen printing is one of the most common methods for printing custom reusable bags. It works with most materials and is the perfect choice for simple and bold artwork. The process is best designed for logos, messages, and other art with distinct lines and colors. Due to the process of layering each color one at a time, there can be no gradients, so high detailed, multi-colored images with shading or other designs would function better using a different imprint method. Screen printing allows the colors to stretch together with the material, and in turn means there will be less fading from general wear and tear.
Screen printing is performed by forcing ink through a mesh screen onto the product. Color matches are easy when printing on white surfaces, but as the surface gets darker, the difficulty in color matching increases.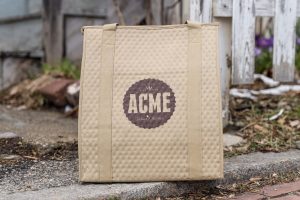 Full Color (Heat Transfer)
The full color heat transfer imprint method utilizes heat to take your digital design and turn it into a vibrant, photo-quality finish. The method provides bright, clear, and flexible designs that are perfect for multi-color, detailed designs and picture quality imprints. Full color heat transfers don't require lamination, and are bound by an imprint area within the bag.
Heat transfers provide a much sharper result than screen printing and are used to brand textile surfaces and bags. Color matches can be more difficult than screen printing, since they are produced with CYMK (and not PMS) colors, but the bond is commercial grade, making it a durable design style.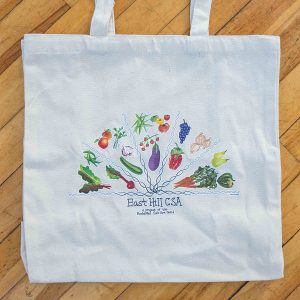 Dye Sublimation
Dye Sublimation takes full color to the next level. The process uses heat and pressure to transfer digital images onto a fabric. The dyes permanently bond with the fabric, resisting the fading, cracking, and peeling that comes from other imprint types. Additionally, this process provides high quality, vivid imagery with a full range of colors. With edge to edge printing, dye sublimation provides an eye-catching promotional product and can work with intricate, detailed designs as well. The design can be printed seam to seam (full bleed).
Sublimation achieves bright and vivid colored graphics through heat transfer. It's a high-quality print method, and a specialized one, and only certain materials can be branded with sublimation printing.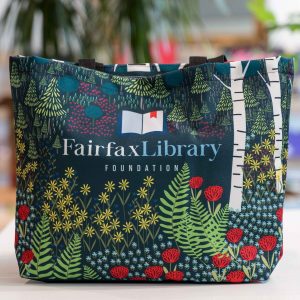 Gravure
The gravure imprint style is a direct transfer method for printing onto bags. This process offers the ability to transfer ink consistently at high speeds, making it suitable for high image quality and large production runs. The plates are large metal cylinders. Gravure printing is a very specialized process. In fact, the plates are made by a factory that specializes in plate making, while the material is printed and sewn in a different factory.
All of our fully custom laminated bags are printed using gravure printing, regardless of the design.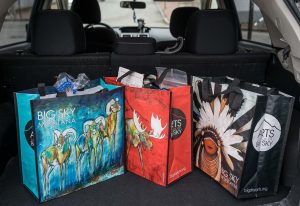 We also offer embroidery, deboss, and other specialty methods on select items (contact us for more information). Still confused? It's ok! We've got years of experience figuring out the best imprint method for custom reusable bags in lots of different applications, so let us suggest the best option for your artwork, bag, and budget!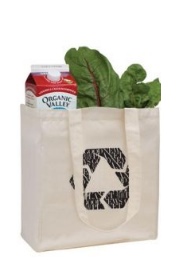 READY TO GET STARTED? SHOP NOW!