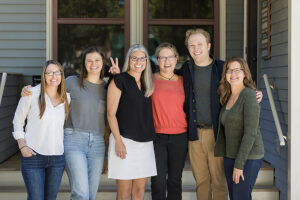 Bulletin Brands is parent company to Bulletin Bag and Bulletin Bottle, and is a distributor of custom reusable bags, reusable water bottles, and promotional products that enable clients like you to Broadcast Your Brand.
We are a small, woman-owned business that was founded in 2004 and has been helping people create unique custom merch ever since. There's a lot that sets us apart from the other players in this industry:
Hand Selected: You've probably figured this out by now, but we don't put just anything on our sites. Each product you see has been hand-selected and personally tested by our team to ensure it meets our high standards. We don't sell anything that we wouldn't use ourselves. When you work with us, we've done the research for you.
Sustainable: This is an important area of conversation in all industries, but especially in the promotional products industry. Over-consumption is a real problem, and in an industry that is filled with cheaply made products, we feel it's our job to help steer people towards products that are built to last and stay out of landfills. Every product on our site is made to do just that. We pride ourselves on helping people make the switch from single-use plastics!
Safe:

We sincerely care about the safety of our clients, which means we do extensive research to ensure that each product we sell has been properly tested and passes with flying colors. We have fostered close relationships with our vendors to ensure we stay up to date on all safety requirements. We also ensure that the products we sell are made ethically. We don't take the easy or the cheap route here. We ensure that the vendors and factories we work with treat and pay their workers fairly no matter where they're located. We're proud to offer USA-made and union-made products as well.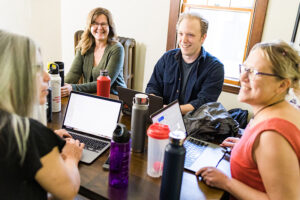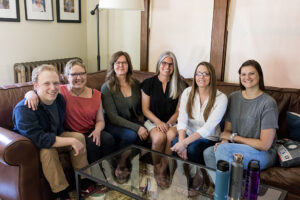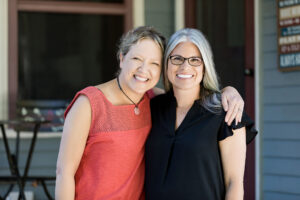 We have a great team of genuine people who are standing by to help you bring your vision to life. Feel free to send us an email, give us a call, or use the live chat feature on any of our websites. One of our awesome team members here in Maine, USA will answer!